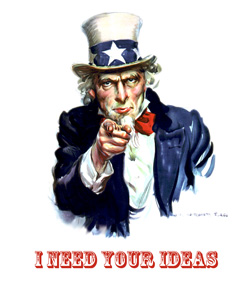 As strange as it sounds, I just can't wait for the new semester to begin. I've prepared some interesting topics to make our grammar classes more fun. I know that some of you did not particularly enjoy the last semester, so I am asking you to take a look at my proposed syllabus. It is posted on my website.
I realize that I am an old man now and I may not know what my students like or want; therefore, I am hosting a contest. If you have a better idea as to how I can improve my class, then please share your thoughts with me. Unlike the previous contests, this one can have multiple winners. Each winner will receive two V.I.P. gift certificates to the Taipei Country Club for each idea you contribute.
You may also win V.I.P. tickets by telling me a particular grammar lesson I may have missed in my lesson plan. I am open to any suggestions or criticisms you have for me. Please go ahead and post your answers in this section. The contest ends on January 30th. Let your imagination go wild and have fun with this contest!